Chelo Alvarez-Stehle worked for over eight years with a
 documentary crew of exceptional creativity and talent
to create an award-winning documentary.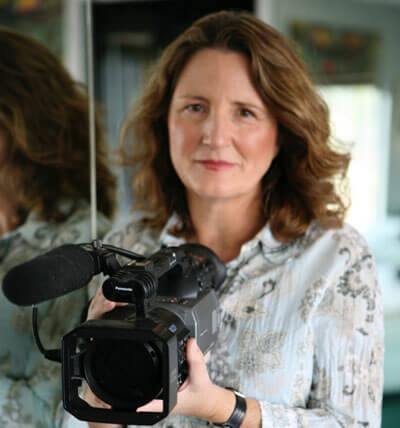 Chelo Alvarez-­Stehle
Producer/Director/Writer
As a reporter and documentary filmmaker, I've worked for close to two decades exposing stories of sexual exploitation and trafficking. Born in Spain, I worked in documentaries for NHK in Japan and became Tokyo's and then Los Angeles' correspondent for Spain's El Mundo daily. In 1995, I moved to California and in 2002, Canal+ Spain turned my first reportage on child trafficking in the Himalayas into the documentary film TIN GIRLS. I am producer/directors for several short documentaries, among them, SOLD IN AMERICA: A Modern­-Day Tale of Sex Slavery, and producer for THROUGH THE WALL, a short documentary about a family divided by the U.S./Mexico border, winner of the 2016 Imagen Awards. My journalistic and documentary film work has been published, among others, in GEO, Planeta Humano, El País, The Malibu Times, The Huffington Post, Documentary magazine, The Guardian and the television networks RTVE, and WORLD Channel and PBS in the U.S.
I am currently working on a documentary about perpetrators of sexual violence that emerged as a result of our presentations of SANDS OF SILENCE in prisons in California and Spain; the documentary project MONTSE WATKINS: Kamakura Tales; the collective documentary PAUSED: Life under Covid-19; and as impact producer of the documentary NASRIN, about the lawyer of Iranian Nasrin Sotoudeh sentenced to 38 years in prison and 148 lashes for defending human and women's rights.
Visit my website here.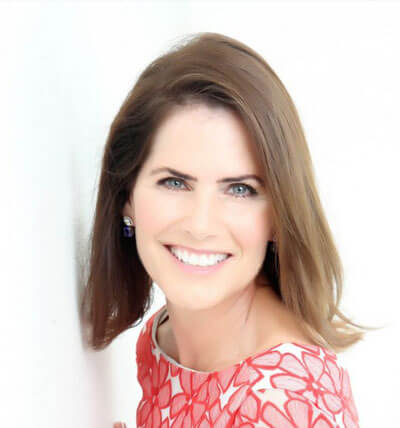 Deirdre Roney
Executive Producer
For the past 30 years, Deirdre Roney, a Harvard Law School graduate, has been a philanthropist and activist, with an emphasis on international human rights, gender equality, education, and medical research. From 1985 to 1992, Deirdre helped provide political asylum to refugees, and change US refugee policy. From 1987 to 1991, she worked as Deputy District Attorney in Compton, California dealing with Juvenile Sex Crimes and general felonies, as well as the DA's liaison LA County round table of therapists who treat pedophiles. When raising two children, Deirdre volunteered in an impoverished urban elementary school, was executive director of camp for children with life-threatening illnesses, board member of nonprofit dedicated to curing a familial terminal disease, part of Malibu Planning Commission, and PTA President among other philanthropic causes. Deirdre is currently writing her first novel while supporting progressive human rights and change-oriented organizations.
Vicente Franco
Director of Photography
Franco is a 2010 Academy Award nominee for THE MOST DANGEROUS MAN IN AMERICA: Daniel Ellsberg and the Pentagon Papers, and was a 2003 Academy Award nominee for Best Documentary and Emmy nominee for Outstanding Achievement in Cinematography for DAUGHTER FROM DANANG, winner of the Sundance Film Festival 2002 Grand Jury Prize. He won the Silver Apple/Latin American Studies Association for CUBA VA: the Challenge of the Next Generation. In addition to directing, Franco is an accomplished cinematographer of documentaries, drama, news and public affairs who won a Peabody for coverage of the 1985 Mexico City earthquake. His credits include the Academy Award nominated Freedom on My Mind, POV specials DISCOVERING DOMINGA and THIRST, and the PBS series IN SEARCH OF LAW AND ORDER, and MAKING PEACE. He also shot THE FIGHT IN THE FIELDS as well as THE GOOD WAR. He was cinematographer for the OROZCO: MAN OF FIRE, part of the American Masters Series. He produced SUMMER OF LOVE, for the PBS/American Experience series. He is also cinematographer for P.O.V.'s THE JUDGE AND THE GENERAL.
Lara Weithorn
Associate Producer/Cinematographer
Weithorn is a Producer and Cinematographer working in film, television, news and non­profit media for 15 years, including documentaries for PBS and Discovery Channel. After getting her degree in journalism, from Northern Arizona University, she began her on­again, off­ again love affair with documentaries in 1993. Moving to Kenya, she worked with the United Nations and local aid organizations, photographing rural projects and helping produce educational videos and materials. She later found her way to Sarajevo where she was honored to work with the United Nations, photographing forensic evidence to be used by the International War Crimes Tribunal. Since she returned to the U.S., in 1998, she's worked on numerous film and TV projects, including PBS's California and the American Dream; The New Los Angeles and Discovery's Biker Build­Off. She co­Produced the acclaimed documentary, My Child: ­Mothers of War and produced and filmed At Crossroads—an independent documentary, following a group of Alternative High School students who defied the odds to get an education. Most recently, she spent 18 months filming the fallout from the closing of King/Drew Hospital in South Central Los Angeles for the documentary Killer King.
Marla Ulloa
Editor
Marla Ulloa is a native of Los Angeles and graduated with a Master of Fine Arts in TV, Film and Theater from California State University, Los Angeles. Her passion for justice has guided her commitment to creating stories that are true to life and that represent unique voices. Marla received the Hollywood Foreign Press Association award in 2008, 2009, and 2011. Marla is the recipient of a Hispanic Scholarship Fund in 2011 and the Susan G. Steiner award in 2011. Marla is in development for a few projects including ON EDGE, an interactive web series to be used as an outreach platform to highlight domestic violence in the LGBTQ community for the L.A. Gay and Lesbian Center, TOXIC SWEETHEART, a revealing documentary on domestic violence in the LGBTQ community and feature film LO PAGARÁS, about a Guatemalan refugee living in LA, who will stop at nothing to seek revenge on an ex­Guatemalan death squad soldier who murdered his family in Guatemala during the 1980 civil war. Marla teaches TV production at California State University, Los Angeles.
María Zeiss
Editor
Emmy Award nominee María Zeiss was the first woman to use the AVID editing system in her native Venezuela. Since 1983 she has edited programs broadcast throughout Latin America and the U.S. on HBO, Cinemax, Discovery Channel, Univision and PBS. She has been honored with many international awards. A resident of the U.S., Zeiss is a 2005 Emmy Award nominee for her work as producer & editor for HINDS HOSPICE, a PSA produced by Univision. Zeiss was also nominated for Best Editing for the documentary CALIFORNIA AND THE AMERICAN DREAM: The Price of Renewal broadcast on PBS, at the 2008 Sacramento International Film Festival. Her latest work as documentary editor includes CONTINENT OF HOPE for Discovery Channel, and REMAKING AMERICAN MEDICINE for PBS. Earlier on she edited BUSCANDO AMÉRICA, a documentary series for HBO Ole, HBO Brazil and HBO Latino and Mundo Ole (New York Film Festival Award, 2000).
Kate Amend, A.C.E.
Editor
Amend received the International Documentary Association's inaugural award for Outstanding Achievement in Editing for her work which includes two Academy Award­-winning documentary features: INTO THE ARMS OF STRANGERS and THE LONG WAY HOME. Amend also received the American Cinema Editors' Eddie award for INTO THE ARMS OF STRANGERS, and edited the Oscar-nominated documentary short ON TIPTOE: Gentle Steps to Freedom. She edited the Emmy­Award documentary THE CASE AGAINST 8 and the Emmy-nominated Netflix original documentary series THE KEEPERS. Amend is on the faculty at USC's School of Cinematic Arts, and represents the Documentary Branch on the Board of Governors of the Academy of Motion Picture Arts and Sciences.
Jean­Philippe Boucicaut
Editor
2015 IDA Award Winner (X)TERROR, Boucicaut is an Emmy Award-­winning editor and producer with over 30 years' experience in film and television. His work has garnered honors and accolades worldwide including three Peabody Awards, three Cine Golden Eagle Awards, a United Press International Award, an Associated Press Award, a Milan Film Festival Merit Award, and a Festival dei Popoli Award. He has a keen eye and passion for the editing process and served as a juror at the 2005 Sundance Film Festival, Documentary Category. He has been a frequent advisor at the Sundance Institute Documentary Storytelling Lab since its inception in 2004. He has also served as a mentor at the National Association of Latino Independent Producers' Academy and as a lecturer and creative advisor for the UC Berkeley Graduate School of Journalism's Documentary Program. Among the films Boucicaut has edited are: CITIZEN KING, MATTERS OF RACE, AMERICAN BLACKOUT, CESAR's LAST FAST.
Jason Castillo
Original Sound Track
Composer, orchestrator, conductor, born and raised in Los Angeles, Jason Martin Castillo has been exposed to a variety of musical styles such as classical, latin, rock, electronic, and much more. He is a musically diverse composer influenced by many genres which have created a sound of his own and the ability to write in those genres. Jason was introduced to composition at the young age of thirteen and he continued his studies at the Berklee College of Music where he holds a bachelor's degree in Contemporary Writing and Production focusing on composing for film and orchestration. He has written pieces from rock, pop, and hip hop songs, to full orchestral scores, a guitar concerto, and arrangements for a jazz big band.
"I write music for people to enjoy, to touch the heart of the listener. There is no greater accomplishment than affecting the listener's emotions with a well written piece of music."
David Navas
Illustrator/Animator
David is StoryBoard/Concept Artist for Academy Award Short Listed HE NAMED ME MALALA. His storytelling style illustrates his belief that the imperfections of the real world have a beauty and integrity that the computer generated image cannot equal. He uses the computer as another tool, like a pencil, a brush or a camera, with the purpose of communicating an idea. David has worked as an art director at the award-winning animation television network "The Locomotion Channel", and created animation, motion graphics and music videos for MTV, Mun2 (NBC Universal), RG/A, and Eyeball, among others. His illustrations and comics have been published in the U.S, Japan, Latin America and Europe. His iPhone paintings were shown at the first Mobile Art Conference in New York in October 2010, where he was a featured speaker. David grew up in Barcelona, where European comics and films impressed upon him the power of visual storytelling. He started as a figurative painter, received his Fine Arts degree at the University of Barcelona, and studied painting and printmaking at St. Martin's School in London. He studied photography and animation at Barcelona's IDEP, EINA and NYU and has recently been training in storyboard techniques with Disney storyboard supervisor Sherm Cohen.
Johanna Demetrakas
Consulting Editor
The Pompidou Museum recently bought a print of Johanna Demetrakas' first documentary, WOMANHOUSE for their permanent collection. Demetrakas' editor credits include LA LAW, DOOGIE HOWSER, MD, and the Lifetime television feature OUT OF LINE, starring Jennifer Beals. In 2004, Demetrakas produced, directed, and edited a two-hour special Biography of Richard Gere for A&E. She edited The World According to Sesame Street and Amandla! A Revolution in Four Part Harmony (Audience and Freedom of Expression Awards at Sundance, 2002, and nominated for five Emmys, including editing for Demetrakas.) She co ­directed and edited Busrider's Union with the legendary cinematographer Haskell Wexler. She has edited NO MAS BEBES, MY AMERICA, or HONK IF YOU LOVE BUDDHA, the PBS special MY JOURNEY HOME, and the P.O.V. film, CALAVERA HIGHWAY, among others. Demetrakas is on the faculty at USC's School of Cinematic Arts.
Tom Schlesinger
Story Structure Consultant
Schlesinger was the story consultant on the HBO documentaries "Prom Night in Mississippi" with Morgan Freeman and "A Small Act." He co-executive produced "The Last White Knight," with Harry Belafonte, and was Creative Producer on "Shirley: Visions of Reality," which premiered at the Berlinale. Tom was story consultant on the Academy Award­winning "Nowhere in Africa," the Oscar­-nominated "Beyond Silence" and the award­winning documentaries "The Rugby Player" and "Blood Relative." Tom just finished writing the screenplay "Chappie and Me", with Morgan Freeman attached, and co-created the TV series, The Valley, which has been optioned by Akzente Film in Munich. Tom has taught storytelling seminars at Pixar Animation Studios, Lucasfilm, the Bayerische Rundfunk, the ard.zdf medienakademie, Constantin Film, the American Film Institute, the Writers Guild of America, and the Directors Guild of America.
Chris Callister
Online Editor
Chris Callister, Editor, received his master's degree in film production from USC. He has directed and edited documentaries, short films, and music videos, and his work has been seen around the world by over a million people. He has edited for The History Channel and the Sundance Institute. His credits include the feature documentary Hava Nagila (The Movie) (editor, post-production supervisor); the feature documentary Blessed Is the Match (assistant editor, post-production supervisor); the documentary Mimi and Dona (editor); music and concert videos for The Killers (writer, director, editor); the feature film Cyrus (apprentice editor); and the short film The Liar (writer, director, editor).
Peter Hosfeld
Poster Artist
Peter Hosfeld was born in Spain in 1973 and grew up in Norway. After apprenticing with the figurative painter José Mohamed in Venezuela, then went to The School of The Art institute of Chicago on a scholarship where got his BFA in 1998. After a 15 year career as a video game artist, and freelancing for various film projects, Hosfeld set up an art studio in Miami's Little Haiti neighborhood where he has returned to his beloved medium of oil painting, in which he combines influences of modernist abstraction with comic style mark-making in a body of work he dubs Narrative Abstraction.
Angela Roa
Credits Song
Angela Roa is a singer­-songwriter born in Temuco, Chile. She started on the musical scene at the Chilean Peñas in Montreal, Canada, where she arrived at the end of the seventies together with her mother and sister, as political exiles. Currently Angela resides in Los Angeles, CA, where for over a decade she has been making music with the collaboration of local artists. Angela's music presents an eclectic mix of Latin American genres that include popular folklore, Brazilian rhythms, boleros and Afro­Latin cadences. Her music also denotes influences of jazz, contemporary pop music, reggae, and blues. Angela's original songs make reference to life, its struggles and adversities, the desire for a better world, as well as love and heartbreak, all of those themes conjured up by a profound honesty. Her talent is also reflected in the multilingualism of her songs. Angela's repertoire includes songs by artists of the Nueva Canción Latinoamericana such as Violeta Parra and Silvio Rodriguez, without forgetting the classic tunes of Bossa Nova and passionate boleros. Just as with her original songs, Angela's interpretations always carry her passion and her indelible personal mark. Angela Roa has produced an EP titled Tantas Hembras, which is available for sale at CDBaby and on iTunes. She is currently working on her next CD.